Ritter Contractors is focused on residential and commercial construction in Baton Rouge and the surrounding market. We have a proven track record of delivering projects on time, within budget, and without sacrificing quality. Our goal is maintaining satisfied clients from contemplation through completion and into the future.
During project planning and design, we draw upon our broad construction and real estate expertise and market knowledge to assist our clients in defining their project. We strive to provide open transparent communication with realistic timeline, budgets, and feasibility to allow owners to make informed decisions, and limit the unforeseen.
During construction, we believe a hands-on approach is critical to the success of any project. Craftsmen, subcontractors, and suppliers are able excel on our jobsites because we provide them with the proper planning, resources, and onsite direction to do their job efficiently and effectively. Our eye for detail on site assures the quality outcome on an ongoing basis. Maintaining transparency and an open line of communication with owners assure they know where their project stands at any point during construction.
Rob is a graduate of Catholic High School and Louisiana State University. Since 2001, Rob has worked professionally in the construction and real estate industry. His roles have included estimator, superintendent, project manager, owner's representative, development manager, and real estate broker and investor. He has seen the good and the bad of the construction and real estate industries and learned from both. In 2016, Rob decided to found Ritter Contractors to chase his passion of building well thought out, high quality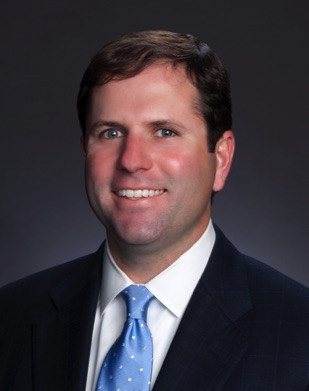 spaces for selected clients. Rob and his wife Britton also maintain Ritter Properties, a real estate brokerage company, and Ritter Holdings, a real estate investment company.